Your skin goes through so much during the day. It can be exposed to pollution, harsh climate, or the sun, making your skin look dry and dull. When your skin feels like it's not at its best, it's most likely that you need moisture barrier repair. Read this article to learn everything you need to know about your skin's moisture barrier and how to fix a damaged barrier with Korean skincare products.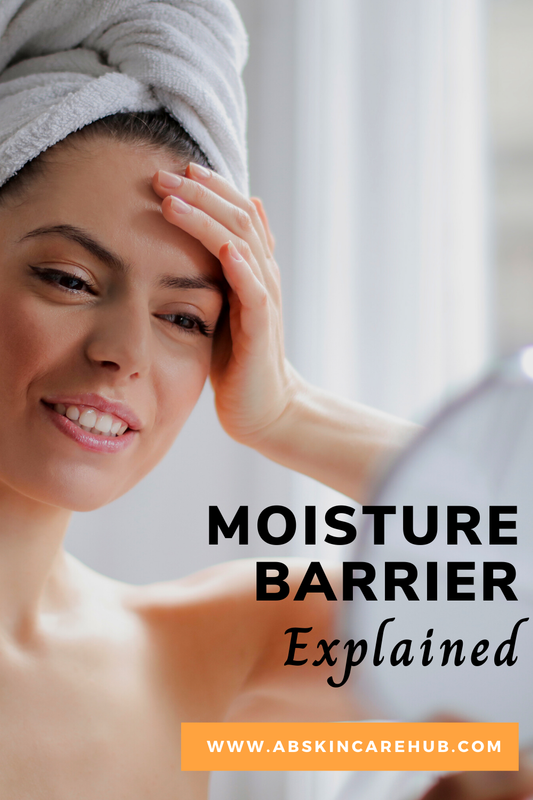 Pin it for later! 
---
Disclosure: Some of the links contained in this article are affiliate links, meaning we receive a small commission for any sales resulting from these clicks. This has no bearing on the price of the product or service. Thank you for supporting us – we appreciate it!
---
What is the skin's moisture barrier?
Your skin's moisture barrier is the outermost layer of your skin that serves as a shield. It protects your skin from external irritants such as bacteria and allergens. The moisture barrier is also responsible for keeping your skin hydrated.
When your skin is hydrated, it regulates moisture levels making it healthy and preventing bacteria and irritations. However, when it's damaged, your skin won't be able to hold moisture which can lead to it looking dry. 
How your skin's moisture barrier can get damaged?
As the largest organ of your body, your skin is highly vulnerable to a lot of external factors that can damage it. Here are some examples of how it can get damaged:
One of the factors that can contribute to a damaged moisture barrier is the environment or the weather. Whether it's the cold winter season or the hot summer weather, your skin gets exposed to a harsh environment like pollution, the wind, and UV rays. 
A lot of people go too hard with exfoliation thinking their skin will be smooth. However, too much exfoliation will give you dry skin. Whether it's with a scrub, a washcloth, or a peel, your moisture barrier will get damaged if you incorrectly use exfoliation products. 
When you do things that dehydrate your body, this can contribute to moisture barrier damage. Habits like not drinking enough water, and drinking an excessive amount of caffeine or alcohol can leave your skin dehydrated. 
The ingredients in the products you use for your face can be damaging your skin. There could be ingredients like sulphate, parabens, alcohol, and other toxic chemicals that can irritate, over-dry, and disrupt your skin's moisture barrier. 
Your everyday moisturizer may just not be doing enough to help supply moisture to your moisture barrier. Additionally, other products from your skincare routine may not be working well in providing hydration.
How to fix a damaged moisture barrier?
Having a damaged moisture barrier may sound intimidating and scary, but don't you worry, it's totally fixable. Your skin is tough and has regenerative powers when you give it time to repair itself. Here's how you can help your skin heal its moisture barrier:
Exfoliation has its benefits like giving you glowing skin. However, if you want to focus on moisture barrier repair; you should take a break on exfoliation —  especially if the reason for your damaged moisture barrier is over-exfoliation. Give your skin some time to heal itself. 
Minimise your product use
We love our ampules, essences, and masks, but having too many products applied to your damaged skin can overwhelm it. When your skin's moisture barrier is damaged, it tries to heal itself, giving it time to rest and breathe. 
For a few weeks, keep your skincare routine to a minimum: cleanser, toner, moisturizer, and other hydrating products. When your skin is back to normal, slowly introduce other products into your regimen. You'll see how these products can now work wonders for your skin with a healing moisture barrier. 
Apply sunscreen every day, no excuses! 
Whether your skin's moisture barrier is damaged or not, you should be protecting your skin from harsh UV rays – all day, every day. Whether you're spending the day outdoors or indoors, your skin should be safe to avoid skin ageing, sunburn, and inflamed skin. 
Use products with hydrating ingredients
Your skin's moisture barrier has natural moisturising factors. When you are looking for products that can help repair your moisture barrier, you should look for ingredients that will strengthen it. Some examples of the ingredients you should look for are:
Glycerine

Squalane

Peptides

Hyaluronic acid

Niacinamide

Shea butter
With these ingredients present in your new skincare routine for healing your moisture barrier, your skin will easily soothe, restore, and lock in the hydration you need.
What products protect your skin's moisture barrier
There are a lot of products in the market that will help heal your moisture barrier. K-beauty brands know that with a damaged moisture barrier, your skin won't be able to protect itself for a while. With this, they have formulated products with skin-restoring ingredients. Here are a couple of Korean products that repair the skin barrier:
Harsh cleansers can damage your skin's moisture barrier, so opt for gentle and low pH Korean products for dehydration. These will improve the natural lipid barrier on your skin. 
COSRX – Low pH Good Morning Gel Cleanser has ingredients that restore moisture to your skin and prevents the production of excess oil.
Additionally, Klairs' Rich Moist Foaming Cleanser has Hyaluronic Acid and Ceramide 3. It helps provide maximum hydration to make your skin softer. 
Incorporate a hydrating toner with a hardworking formula in your skincare routine to improve your moisture barrier and protect it from further damage. The Face Shop's Rice & Ceramide Moisture Toner clears out the remaining residues your cleanser might've missed. 
Meanwhile, SKINRX LAB's Madecera Cream Double Essence Toner has a powerful combination of ceramides and madecassoside. It also helps protect your skin from UV rays and pollution. 
While you should keep your skincare regimen minimal, it's recommended to add K-beauty products for your moisture barrier. Serums with hydrating ingredients will be helpful and can further strengthen your skin. 
NEOGEN Probiotics Double Action Serum's formula has added ceramides and peptides which boost and protects your skin. Moreover, Beauty of Joseon's Glow Serum: Propolis + Niacinamide has a blend of anti-inflammatory properties that makes your skin healthy and protects your complexion.  
Moisturisers with the right ingredients can repair your moisture barrier. It can lead to increased skin hydration and protect your skin from irritants and microbes. 
ILLIYOON – Ceramide Ato Concentrate Cream has a Patented Ceramide Skin Complex that helps replenish your skin's moisture barrier and prevent dry skin.
Furthermore, Mamonde Probiotic Ceramide Cream has an exclusively developed Ceramide PC-104 ingredient and hibiscus flower to strengthen your skin's moisture support over extended periods. 
Sunscreen is the most important product you should use to protect your skin's moisture barrier as it serves as your shield against the harmful rays of the sun. ACWELL's UV Cut Waterproof Sun Cream SPF50+ PA++++ has ingredients like niacinamide, Centella Asiatica, and panthenol which helps moisturise and brighten your skin. 
Also, PAPA RECIPE's Bombee Moist Sun Essence SPF50+PA+++ nourishes your skin with its honey, propolis, and royal jelly ingredients. It also protects your skin from UVA and UVB rays.
---
Also Read: Best Korean Anti-Ageing Skin Care Ingredients
---
When you have identified that your skin's moisture barrier is damaged, you should help it heal by making adjustments to your lifestyle and skincare routine. Your skin will restore itself, but sometimes a little push from Korean products that repair the skin barrier won't hurt.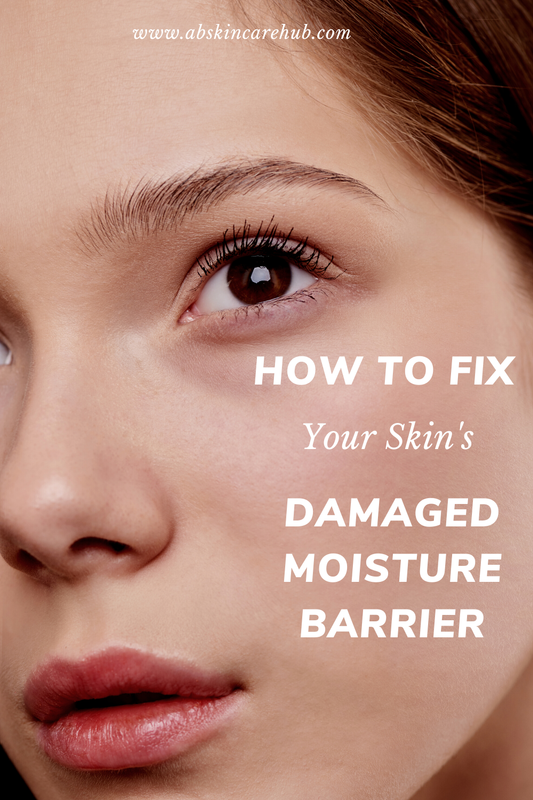 Pin it for later!